Let's be honest, you would have to be living under a rock to not know or have heard of what teeth whitening is. It is one of the most sought out cosmetic enhancing treatments and for good reason, who doesn't want a whiter smile? Over our life we eat hundreds of different foods and drinks that our teeth love to soak up, drinking coffee, wine, smoking cigarettes and unfortunately just purely ageing can all lead to unwanted stains and discolouration that can last a lifetime if not maintained or cleaned correctly and frequently. Teeth whitening is a process that will...
---
• BryteSmile teeth whitening strips • Hydrogen peroxide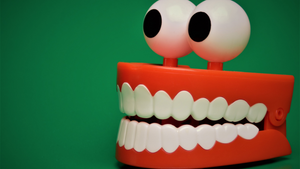 There are countless ways to whitening your teeth, from coconut oil, banana peels and strawberries - the list goes on.  Hydrogen peroxide has always been a top of the listed ingredient to use when it comes to wanting a whiter smile, it's a mild antiseptic kept within most households, it's a versatile product with a range of different uses, from preventing infection from minor cuts, burns and other insignificant injuries to whitening your teeth.          Hydrogen peroxide is a common and effective way to whiten your teeth, it is used in almost every teeth whitening product as...